Roll membentuk saluran roll logam
Ciri-ciri dan Struktur:
saluran pembentuk saluran saluran logam
* Skrin sentuh antara muka utama mesin untuk operasi mudah
* Sistem pemakanan bahan automatik
* Mesin ini boleh digunakan untuk jenis stud dan trek yang berbeza
* Sistem kawalan elektrik automatik membuat kecekapan keselamatan pengeluaran
* Aci pepejal dan penggelek berkualiti tinggi membuat mesin berfungsi dengan lancar dan dapat bertahan
* Kebisingan rendah, membazir rendah, penjimatan tenaga dan alam sekitar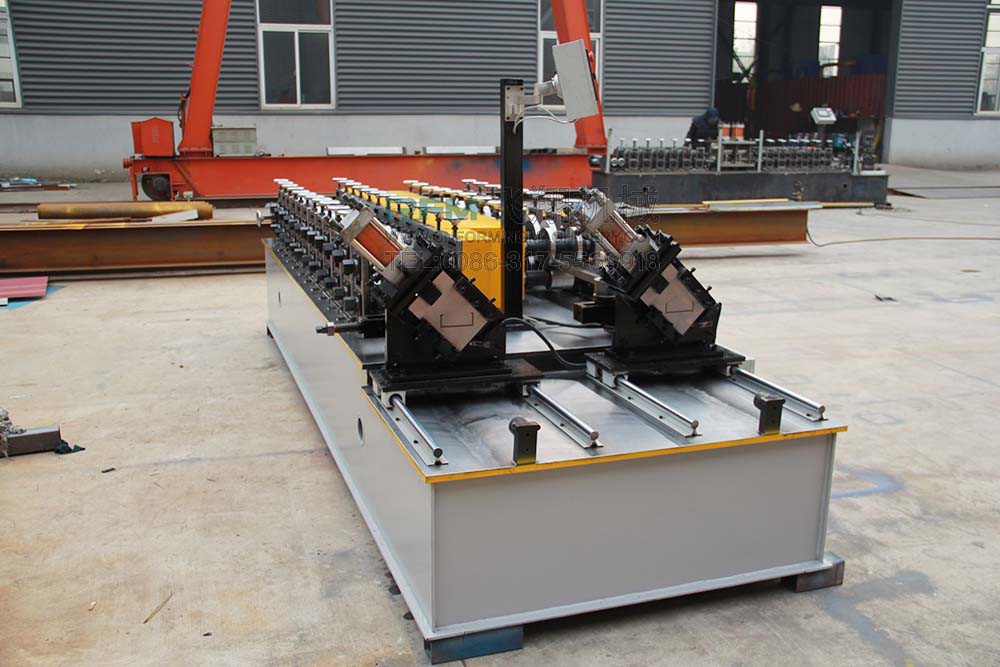 Penerangan Produk

2. Parameter teknikal:
saluran pembentuk saluran saluran logam
| | |
| --- | --- |
| Equipment operation | Automatically |
| Voltage | 380V,50/60Hz or at buyer's request |
| Thickness of material sheet | 0.3----1.5mm(normally) |
| Width of material sheet | As drawing |
| Control system | By PLC |
| Cutting method | Hydraulic cutting |
| Material of roller station | Gcr12 with hard treatment |
| Formed width | As drawing |
| Working speed | 20m/min |
| Length of finished product | set in computer, machine will cut automatically |
| Transmission type | gears |
A.Decoiler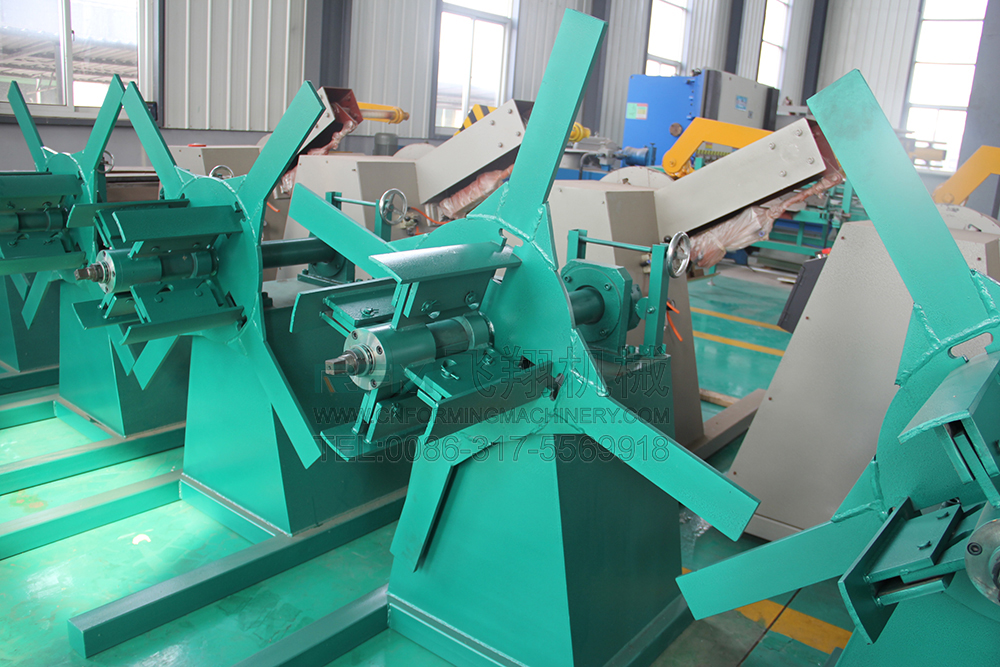 Mesin membentuk B.Main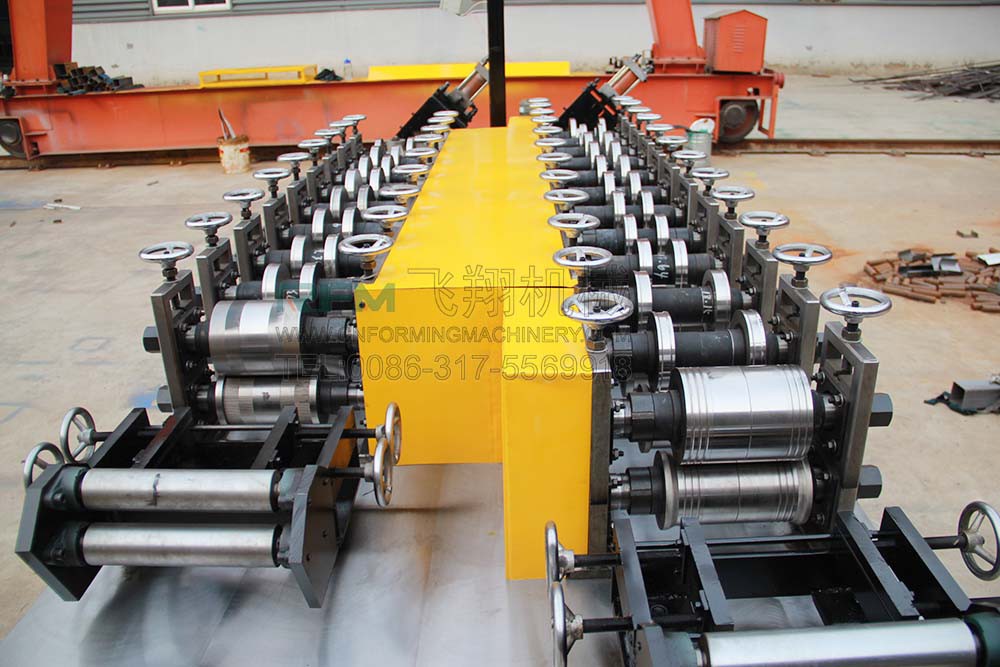 Kotak kawalan C.PLC
D. memotong bahagian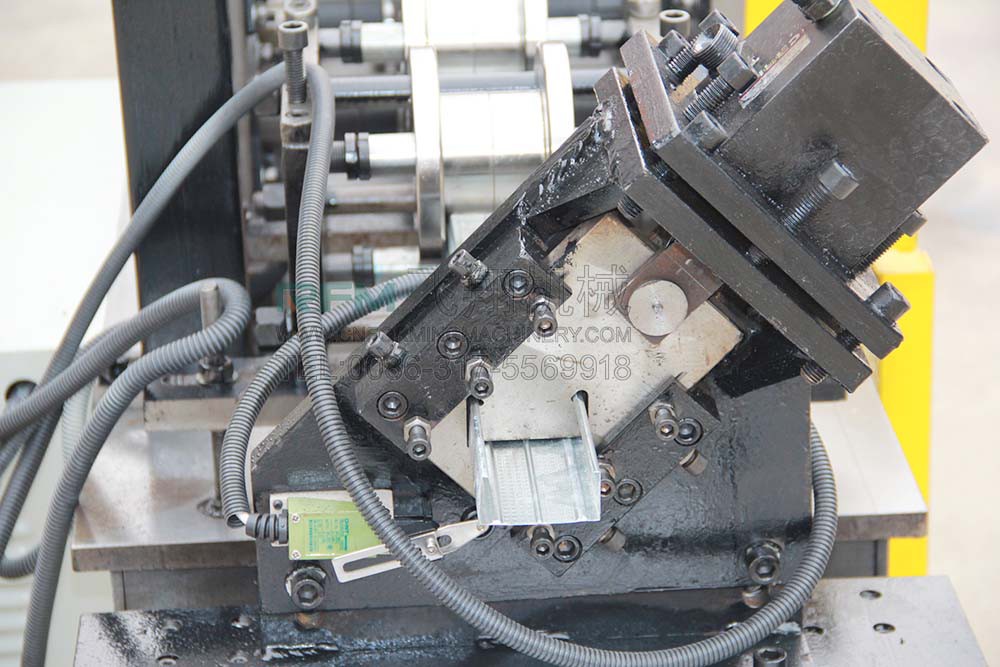 Maklumat Syarikat
Hebei Feixiang:
a. Dua dekad pengeluar peralatan pembuatan keluli sejuk profesional
b. Satu comel dengan dua kilang, kira-kira 30000 meter persegi, lebih daripada 100 pekerja
c. GB / T, CE, ISO9001: 2008 Sijil
d. Membina hubungan perniagaan dengan pelanggan dari lebih daripada 65 negara dan kawasan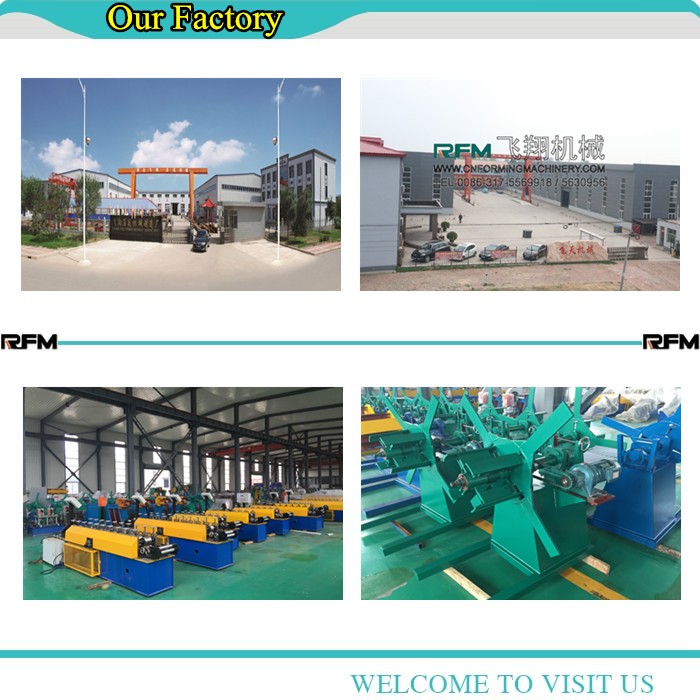 Sijil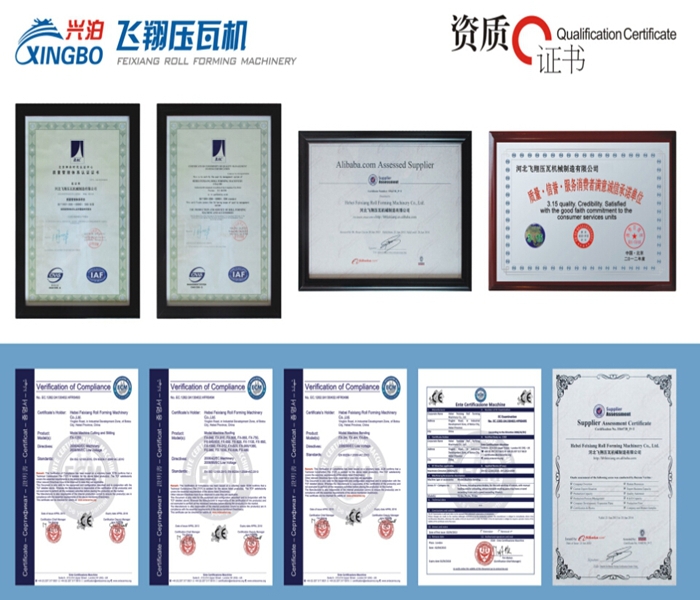 perkhidmatan kami
Pemasangan dan latihan:
a.Jika pembeli melawat kilang kami dan periksa mesin, kami akan mengajar anda bagaimana untuk memasang dan menggunakan mesin, dan juga melatih pekerja / juruteknik anda.
b.Without melawat, kami akan menghantar manual pengguna dan video untuk mengajar anda untuk memasang dan mengendalikan.
c.Jika pembeli memerlukan juruteknik kami untuk pergi ke kilang tempatan anda, sila sediakan papan dan penginapan dan lain-lain perkara yang perlu.
sila hubungi aku
Kenapa pilih FEIXIANG?
saluran pembentuk saluran saluran logam
* Kami menyediakan semua sokongan teknikal, seperti jurutera, lukisan, dan manual arahan.
* Kami menghantar satu atau lebih daripada satu jurutera kepada pelanggan untuk memasang dan menyesuaikan semua jentera
* Membekalkan perkhidmatan panduan formula dan pembelian bahan mentah runcit.
* Kami boleh membekalkan projek turnkey kepada anda.
* Kami mempunyai reputasi baik dari pelanggan kami di rumah dan di luar negara.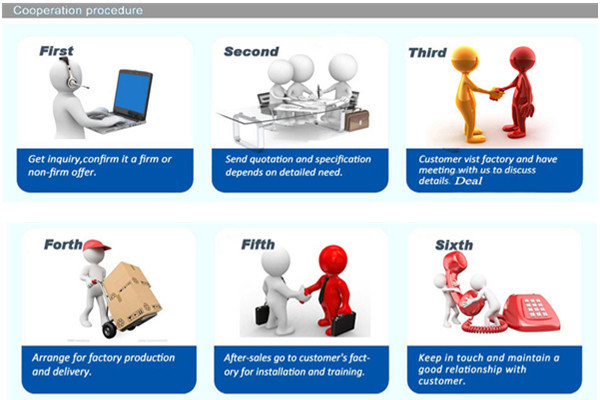 Mesin yang berkaitan
Mesin jubin bumbung lapisan dua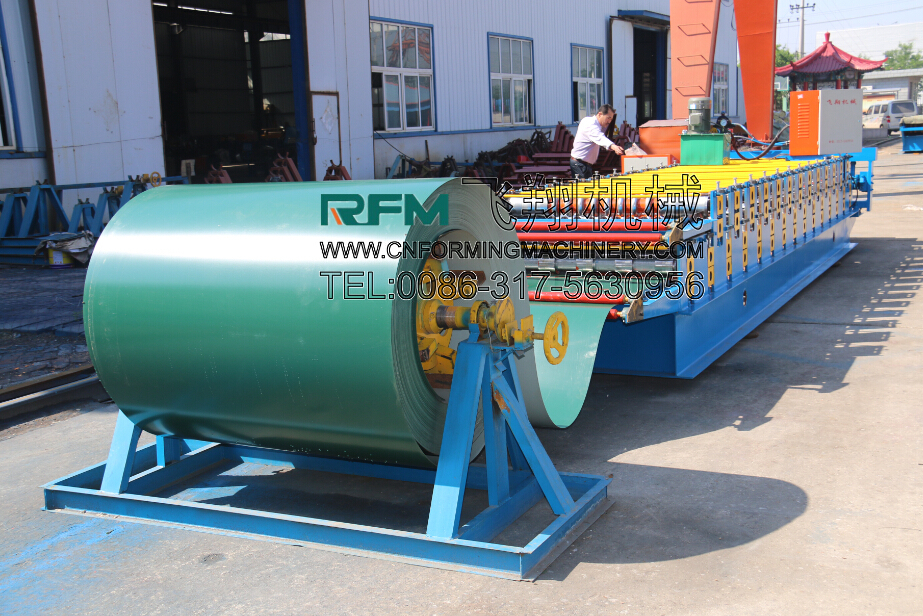 Mesin slit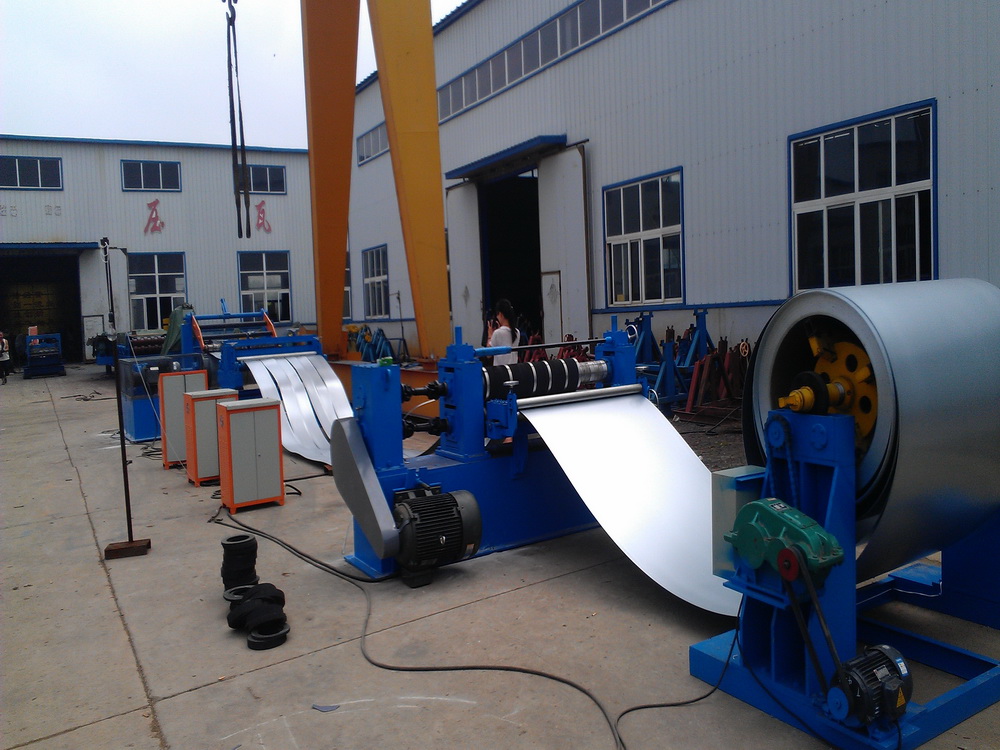 Kategori produk : Siling Roll terjungkir membentuk jentera