Mesin Pembentuk Satu Purlin boleh menghasilkan banyak saiz purlin.
Barisan ini terutamanya terdiri daripada alat penunjuk helaian, gegelung, sistem pembentukan roll,
peralatan menumbuk, peralatan memotong, stesen hidraulik, sistem mengawal PLC dan meja sokongan.
Manual Un-coiler

◊ Max Capacity: 5000kgs

◊ Inner diameter of coil: 400-600mm

◊ Manual with brake

Leveling Device

◊ Ensure the material level and straight
◊ The width can be adjusted

Auto Main Forming System

◊ Max Feeding width:1220 mm
◊ Product width: 1000 & 1020 mm
◊ Thickness of sheet: 0.2-1.0mm
◊ Motor Power: 5.5 kw forming system
◊ Roller material: C45 steel
◊ Diameter of shaft: Upper level 95 mm
◊ Base Frame: 360 H steel welded..

Hydraulic Cutting Device

◊ Cutting way: pause to cut.
◊ Oil pump station 1set.
◊ Hydraulic power: 4 kw hydraulic system.
◊ Blade Material: CR12 with heat treatment HRC60-62.

Electrical System

◊ Control system: HMI & PLC control panel.
◊ Power: 440V 50Hz (as per local requirement)

Run-out Table

◊ Frame: 8# steel groove welded
◊ Roller type.
◊ Quantity: 1 pc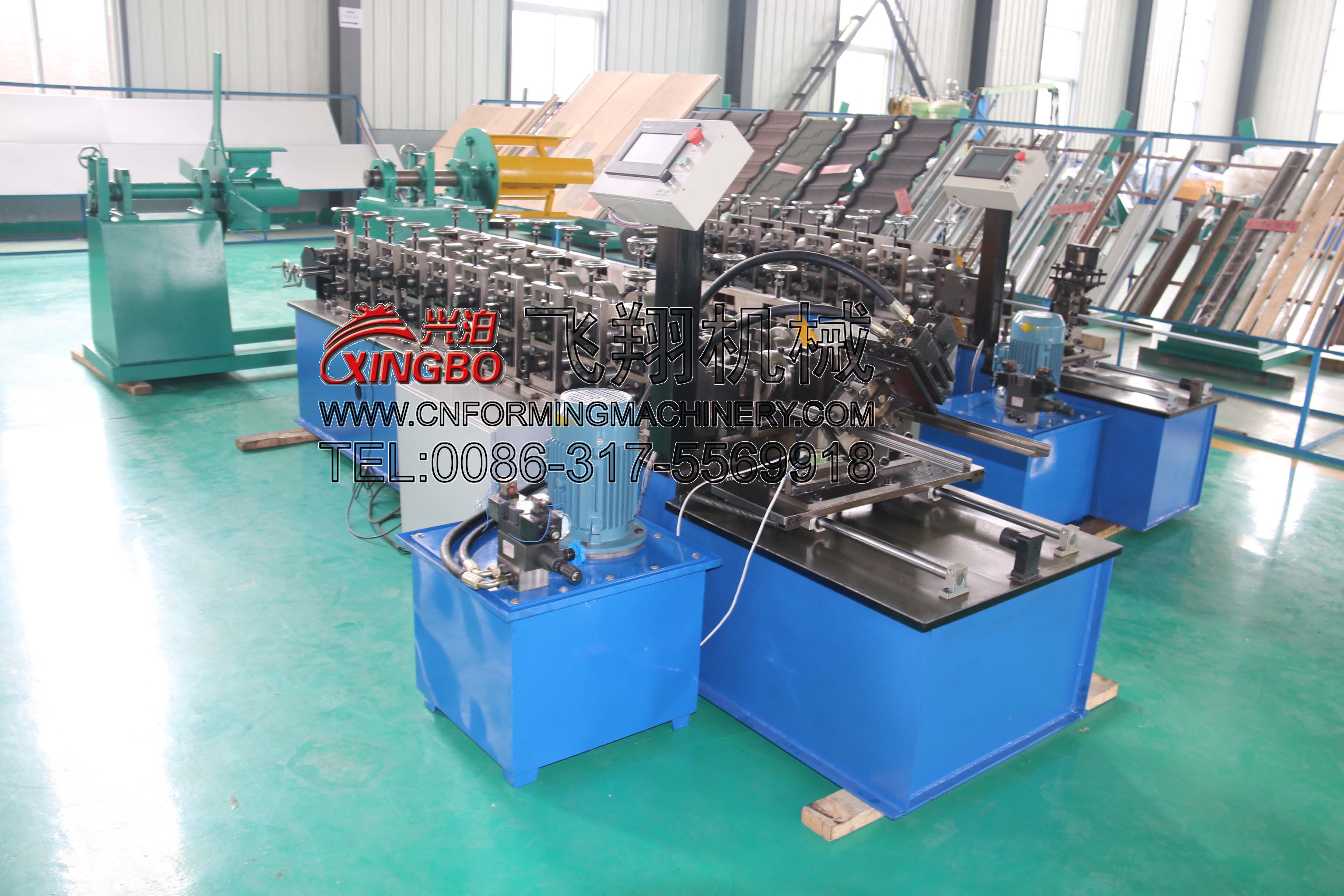 Penerangan Produk
c profil mesin saluran keluli
| | |
| --- | --- |
| Equipment operation | Automatically |
| Voltage | 380V,50/60Hz or at buyer's request |
| Thickness of material sheet | 0.3----1.5mm(normally) |
| Width of material sheet | As drawing |
| Control system | By PLC |
| Cutting method | Hydraulic cutting |
| Material of roller station | Gcr12 with hard treatment |
| Formed width | As drawing |
| Working speed | 20m/min |
| Length of finished product | set in computer, machine will cut automatically |
| Transmission type | gears |
A. Decoiler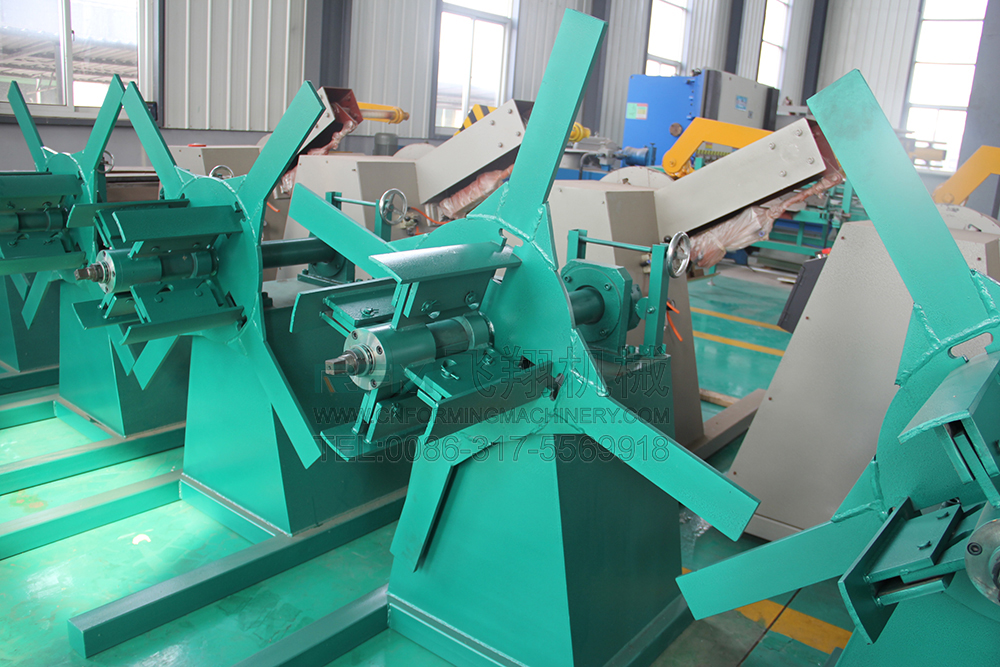 B. Mesin membentuk utama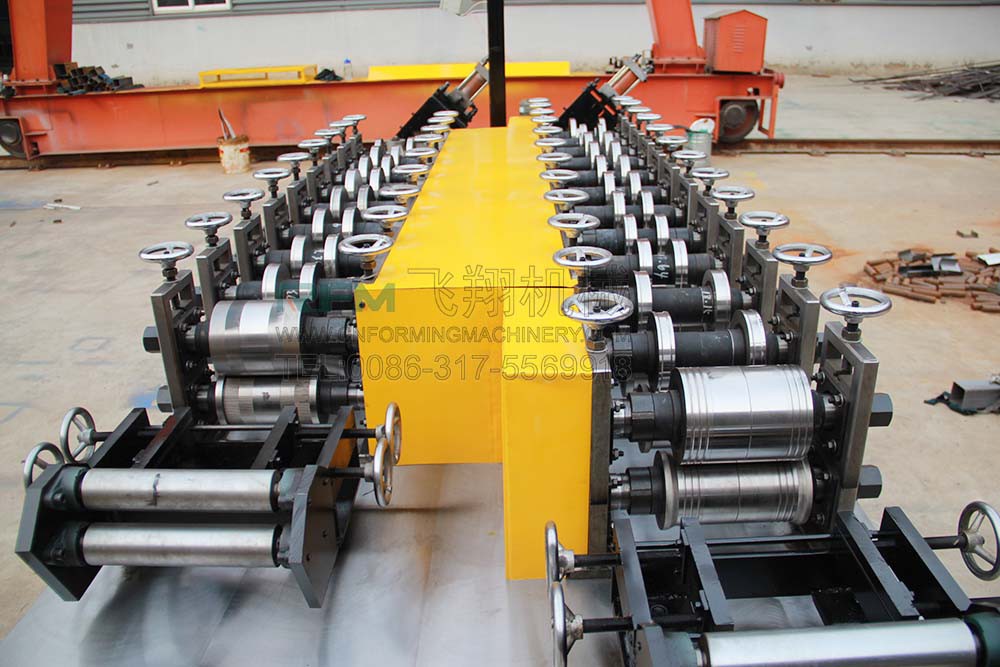 C. Kawalan kotak PLC
D. Bahagian pemotongan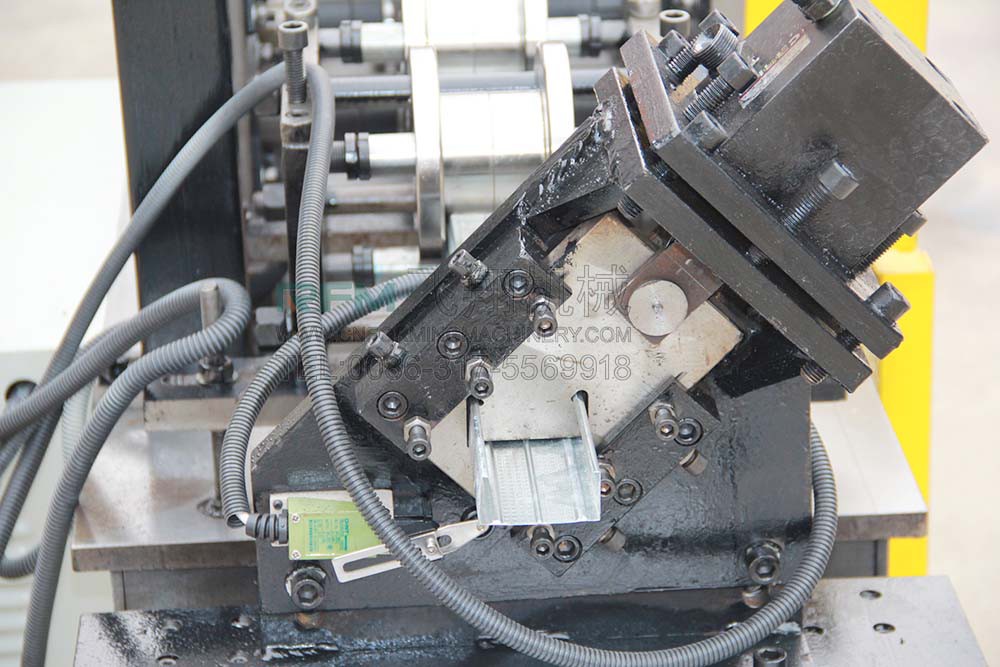 Maklumat Syarikat
Hebei Feixiang:
a. Dua dekad pengeluar peralatan pembuatan keluli sejuk profesional
b. Satu comel dengan dua kilang, kira-kira 30000 meter persegi, lebih daripada 100 pekerja
c. GB / T, CE, ISO9001: 2008 Sijil
d. Membina hubungan perniagaan dengan pelanggan dari lebih daripada 65 negara dan kawasan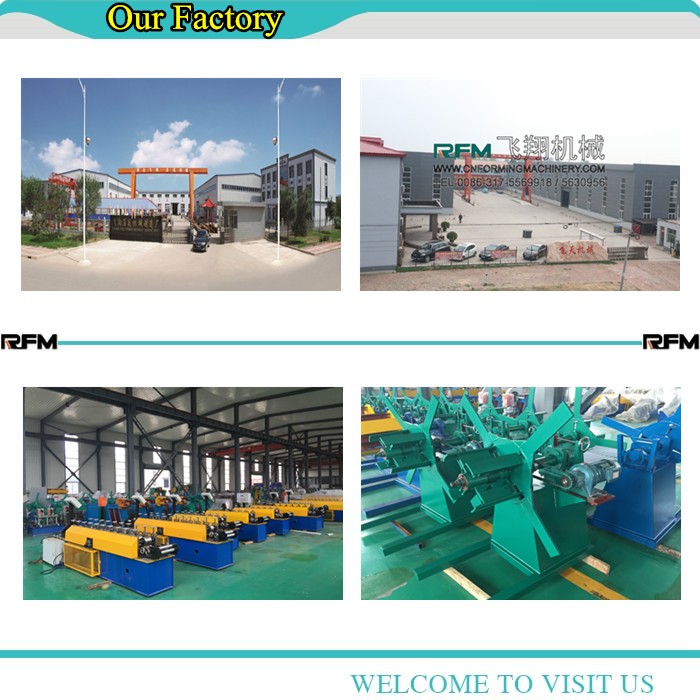 Sijil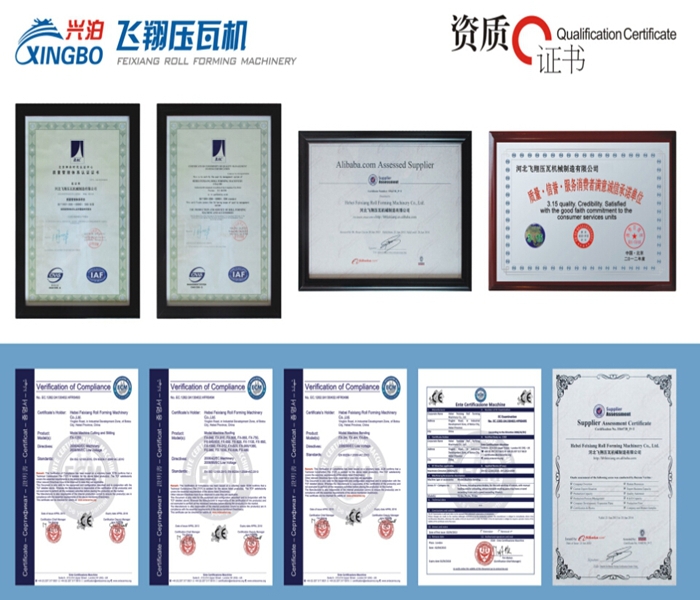 perkhidmatan kami
Pemasangan dan latihan:
a.Jika pembeli melawat kilang kami dan periksa mesin, kami akan mengajar anda bagaimana untuk memasang dan menggunakan mesin, dan juga melatih pekerja / juruteknik anda dari semasa ke semasa.
b.Without melawat, kami akan menghantar manual pengguna dan video untuk mengajar anda untuk memasang dan mengendalikan.
c.Jika pembeli memerlukan juruteknik kami untuk pergi ke kilang tempatan anda, sila sediakan papan dan penginapan dan lain-lain perkara yang perlu.
Kenapa pilih FEIXIANG?
saluran pembentuk saluran saluran logam
* Kami menyediakan semua sokongan teknikal, seperti jurutera, lukisan, dan manual arahan.
* Kami menghantar satu atau lebih daripada satu jurutera kepada pelanggan untuk memasang dan menyesuaikan semua jentera
* Membekalkan perkhidmatan panduan formula dan pembelian bahan mentah runcit.
* Kami boleh membekalkan projek turnkey kepada anda.
* Kami mempunyai reputasi baik dari pelanggan kami di rumah dan di luar negara.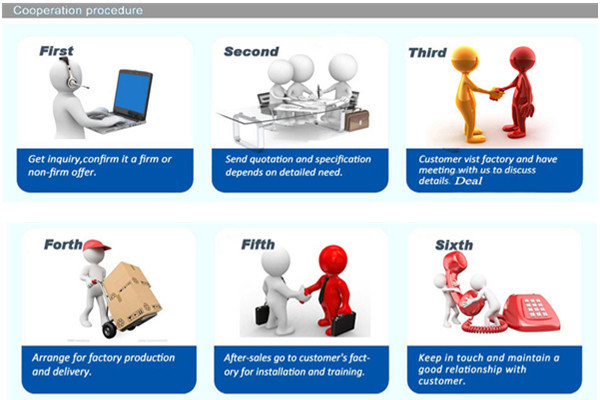 Kategori produk : Siling Roll terjungkir membentuk jentera